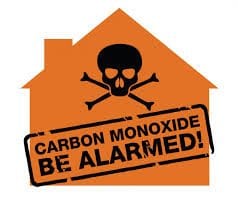 Is your family at risk of Carbon Monoxide poisoning? If you've never given it much thought, the answer could very well be yes.
Carbon Monoxide, or CO, is a colorless, odorless gas that is often formed when fuels and other organic substances are burned or combusted. More CO is produced if there is not enough oxygen present for efficient burning, which can often happen in enclosed spaces. Exposure to CO is dangerous for humans, animals, and other organisms because it interferes with oxygen intake.
To safeguard your home against dangerous concentrations of CO, you need to know where it's most likely to occur and take the proper precautionary measures.
Read more ›