When the weather is simply too much to bear and we need some relief, we turn to our air conditioning and heating systems. We also depend on HVAC systems to provide clean air for us to breathe. Just as we rely on our cars to take us from point A to point B, we count on our HVAC systems to regulate the temperature and ventilation in our homes, offices, schools, and other buildings. And, just like a car, HVAC systems need proper maintenance to work at maximum efficiency.
Read on for some helpful guidelines for servicing your HVAC system.
Air Filters
Most companies recommend that you consult your HVAC manufacturer's instructions for how often to clean and/or replace air filters. This is one of the most effective ways to ensure that your HVAC is running at optimal efficiency, and it's something that you can do yourself. A dirty, clogged filter makes your system work harder, meaning more energy is consumed for an inferior result, which will send your energy bill skyrocketing. It's a good general rule to replace your air filters every month.
Routine Maintenance
Preventative maintenance can be easily overlooked, but to return to our car analogy, would you drive your vehicle until it broke down before you took it to the shop? Absolutely not! Car ownership comes with a responsibility to keep it running. The same is true for your HVAC unit.
Industry professionals suggest calling in trained HVAC technicians twice a year to perform regularly scheduled maintenance on your system. Ideally, you will have a professional service your system before summer and winter, so it will be in prime shape to cool or heat your space.
Here are a few benefits of having a professional HVAC technician perform regular maintenance on your system:
Longer system lifespan: With routine service, your unit can potentially last twice as long (or more!) as poorly maintained systems.
Less money on parts: Simple maintenance can really save you from wasting money. By scheduling routine cleanings, costly parts are less likely to need replacing. Additionally, your system will consume less energy, which lowers your utility bill.
Better air circulation and quality: As we mentioned earlier, your HVAC system is not only in charge of heating and cooling your space, but it also ensures proper ventilation. By having a well-maintained unit, you won't have to worry as much about dust, pollutants, and other irritants that can adversely affect your health.
Often, we assume that being indoors means we are protected from harsh elements or other irritants that may interfere with our comfort, or worse, our health.
Poor indoor air quality can be caused by a variety of factors that, if unchecked, can lead to headaches, sinus problems, infections, lung disease, and lung cancer. In fact, shockingly, the U.S. Environmental Protection Agency has stated that the air inside buildings might be five times more polluted than air outdoors. Below are a few poor indoor air quality culprits:
Biological Pollutants
It isn't uncommon for bacteria, mold, and other types of fungi to settle indoors. If your house contains areas that are prone to moisture or the accumulation of water and condensation, these may serve as prime locations for unhealthy cultures to grow. Once molds have become present, allergenic spores can be released into the air, which can then be ingested. In addition, dust mites or pet dander can settle in carpet or furniture, inducing asthma attacks or allergy symptoms.
Smoke
By this point in history, there have been enough studies conducted that show the negative effects smoking has on the human body. Secondhand tobacco smoke is a leading cause of poor indoor air quality, and cigarettes contain shocking amounts of chemicals that poison our bodies.
According to the American Lung Association, in U.S. nonsmokers, "every year it causes an estimated 3,000 lung cancer deaths and up to 50,000 heart disease deaths. In children, especially infants, it is responsible for pneumonia, lower respiratory tract infections, and ear infections. It causes asthma to develop, causes asthma attacks, and makes attacks worse."
Besides tobacco smoke, smoke from other forms of combustion—like fuel burning stoves, fireplaces, heaters and other devices that burn fuel—can also lead to poor indoor air quality from the release of carbon monoxide, carbon dioxide, and other harmful gases.
Building Materials & Artificial Compounds
While you might not think of it, certain cleaning compounds, adhesives, and solvents may be classified as volatile organic compounds (VOCs). VOCs are released as gases from certain solids or liquids and have been stated to be up to 10 times more present indoors than outdoors.
Examples of potential causes of poor indoor air quality include:
• Paint and lacquers
• Pesticides
• Certain types of glue
• Permanent markers
• Copiers and printers
Poor Ventilation
At the end of the day, any home that has improper or poor ventilation can trap air inside, leading to unhealthy conditions. In any building where contaminants and irritants have no means of escape, they are bound to not only remain indoors, but be compounded and lead to potentially increasing health hazards.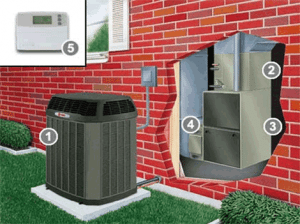 In the heating and cooling industry, the race is on to continually deliver more energy-efficient, environmentally friendly solutions for keeping homes at the optimal temperature. One of the latest and most effective developments is the hybrid heating system—a solution that provides more comfortable temperature control with reduced energy costs and a lower carbon footprint.
How do hybrid heating systems work?
A hybrid heating system uses a dual method for heating homes. This advanced system combines an electric heat pump with a traditional fossil fuel heating method, and automatically switches between the two heating methods at the optimal time for efficiency and cost savings.
Read more ›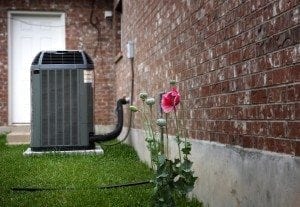 Winter is finally on the way out, and it's time to prepare for warmer weather. That means making sure that your air conditioning is ready to cool things down when they get uncomfortable.
There are a lot of good reasons to prep your A/C for spring—not the least of which is the money you'll save. The U.S. Department of Energy reports that heating and cooling account for over 54% of the average home utility bill, so the more efficiently you can run your air conditioning, the more money you'll save.
Read more ›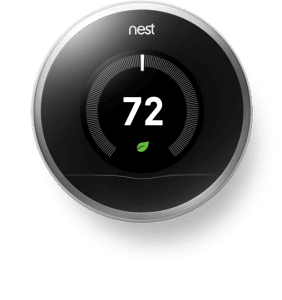 Programmable thermostats can be more expensive than their simpler counterparts, but they may offer significant savings over time, as well as greatly increasing the comfort of your home. Thermostats like Honeywell Lyric, Carrier Cor, and Nest offer amazing functionality for your convenience and comfort, and can often be worth the initial investment. These are a few key benefits of installing a programmable thermostat in your home.
Read more ›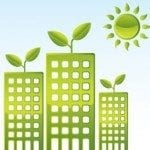 The International Energy Conservation Code (IECC) has a few changes in store for 2015, and they're better than ever. These modifications will make the new code more energy-efficient, but the 2015 IECC must first be adopted by state or local jurisdiction before you can begin reaping the benefits. Fortunately, many states are considering making the jump in the near future. These are the changes you can expect with the newly revised IECC.
Read more ›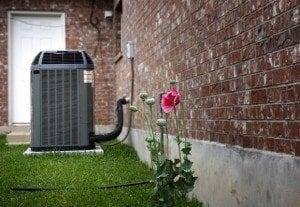 Performing regular HVAC maintenance can be tedious, but it can save thousands of dollars in repairs.
Whether it's for refreshing cool air in the summer heat or for comforting warmth in the depths of winter, an HVAC system is one of the most important parts of any home. Regular maintenance is essential to ensuring the system is working properly and catch any problems before they have a chance to cause severe damage to your home.
Read more ›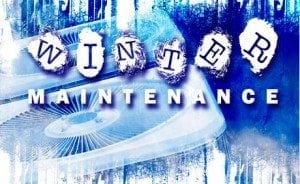 Here in the Midwest, frigid temperatures can wreak havoc on your HVAC system when winter rolls around. Not to worry—there are some quick and easy steps you can take to winterize your system before any damage can be done.
Read more ›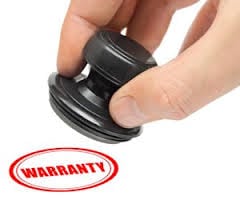 Be careful when purchasing a Home Warranty for HVAC equipment for your home. Many times these Home Warranties are used for "Piece of Mind" when a homeowner sells his residence or property.
With the extremely cold temperatures since these Home Warranty Companies subcontract HVAC work it is difficult for them to offer timely service especially when you do not have any heat in your house. Our company has experienced this quite a few times during the recent cold spell.
Read more ›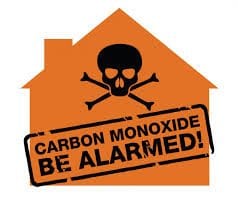 Is your family at risk of Carbon Monoxide poisoning? If you've never given it much thought, the answer could very well be yes.
Carbon Monoxide, or CO, is a colorless, odorless gas that is often formed when fuels and other organic substances are burned or combusted. More CO is produced if there is not enough oxygen present for efficient burning, which can often happen in enclosed spaces. Exposure to CO is dangerous for humans, animals, and other organisms because it interferes with oxygen intake.
To safeguard your home against dangerous concentrations of CO, you need to know where it's most likely to occur and take the proper precautionary measures.
Read more ›