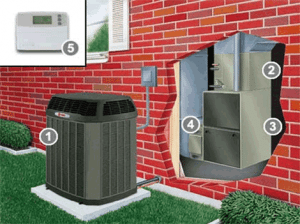 In the heating and cooling industry, the race is on to continually deliver more energy-efficient, environmentally friendly solutions for keeping homes at the optimal temperature. One of the latest and most effective developments is the hybrid heating system—a solution that provides more comfortable temperature control with reduced energy costs and a lower carbon footprint.
How do hybrid heating systems work?
A hybrid heating system uses a dual method for heating homes. This advanced system combines an electric heat pump with a traditional fossil fuel heating method, and automatically switches between the two heating methods at the optimal time for efficiency and cost savings.
Read more ›